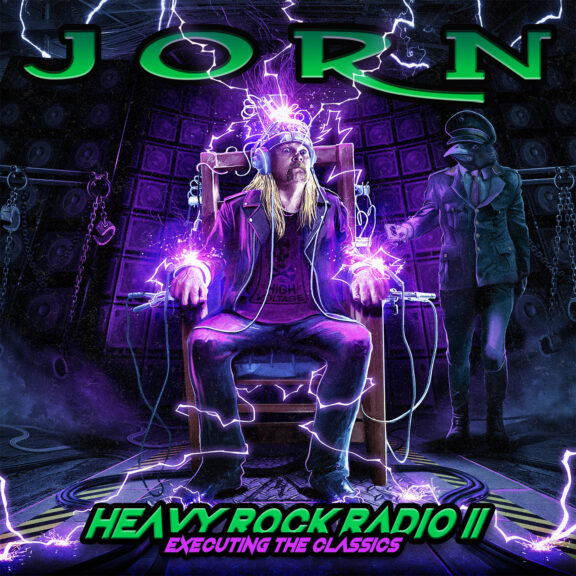 Heavy Rock Radio II è il seguito del primo capitolo uscito nel 2016. La voce é ancora una volta quella instancabile di
Jorn Lande
, che, come ho ripetuto un milione di volte su queste pagine, é uno dei miei cantanti preferiti ed é un cantante che con le sue qualitá vocali avrebbe meritato decisamente di piú. Jorn é un assoluto fuoriclasse del microfono che, a mio parere, si é in qualche modo condannato da solo con progetti come questo, insistendo su una "senza infamia e senza lode" carriera solista, su progetti vari e senza avere una band stabile.
Non fraintendetemi, questo album di cover é davvero molto buono, sia nella scelta delle canzoni, abbastanza variegata e poco banale, sia ovviamente come esecuzione. Quello che gli contesto é che é l'ennesimo album di cover della sua carriera. Perfette, per caritá, ma uno come lui, secondo me, dovrebbe stare in una band al top del mondo, non a fare per l'ennesima volta un album di cover.
Terminate le mie solite lamentele, torno a parlare del disco.
Dicevo che la scelta delle canzoni non é affatto banale, anzi.
La selezione per questo Heavy Rock Radio II é abbastanza ricercata e anche su artisti famosi come
Bryan Adams
e
Deep Purple
le scelte sono ricadute su pezzi poco conosciuti come
Lonely night
e
Bad attitude
. Le canzoni non sono ovviamente belle come molte piú conosciute, ma apprezzo molto la scelta poco convenzionale. Poteva mai mancare una cover di
Ronnie James Dio
, vero amore di Jorn? Ma ovviamente no, quindi ecco
Mystery
(anche questa non proprio conosciutissima) verso il finire del disco, chiuso da una bellissima
The Rhythm Of The Heat
di
Peter Gabriel
. Da segnalare anche una riuscitissima
Needles and Pins
dei
The searcher
, che anche il buon Dave Mustaine aveva usato a suo tempo come intro per la canzone dei Megadeth Use The man.
Canzoni un po' piú classiche come bonus nella versione deluxe del disco: una
Hotel California
versione Hard rock,
The final frontier
degli Iron Maiden (ma perché proprio questa?), la famosissima
Ride like the wind
di
Christopher Cross
e l'ennesima canzone originariamente cantata da Ronnie James, ovvero
Die Young
, stavolta con i Black Sabbath.
Insomma, ce n'é per tutti i gusti e musicalmente giú il cappello per Jorn. Io peró lo aspetto sempre come frontman di qualche band di fronte a decine di migliaia di persone. Lí meriterebbe di stare.
Tracklist:
01. Lonely Nights
02. Winning
03. New York Minute
04. Needles And Pins
05. Love
06. I Do Believe In You
07. Nightlife
08. Bad Attitude
09. Quinn The Eskimo (The Mighty Quinn)
10. Mystery
11. The Rhythm Of The Heat